Compose texts with the help of artificial intelligence
The support of artificial intelligence GPT from OpenAI makes work at the reception even easier: The integrated AI assists you in composing text elements that are decisive for the booking process, such as e-mail subjects, offer texts, recipes, morning post, and more. It's especially user-friendly: You need no knowledge of prompting; simply provide instructions in individual keywords. Smart pre-sets let you create your texts in various styles and languages. All this means that you can benefit from the advantages of AI directly in Korrespondenzmanager and give your hotel e-mails a personal touch.
It couldn't be much simpler or more efficient: Fully automated messages throughout the entire guest journey, such as enquiry responses, booking reminders, anticipation, and welcome home e-mails or WhatsApp messages, mean you always stay fresh in your customers' minds. The high level of automation makes it as easy as possible to lead guests from interest to booking and onwards to leaving a review. This fills beds and strengthens guest loyalty.

Become a profiler: The personal support via the Korrespondenzmanager delights your guests – and they will willingly give you a wealth of data. Analysing the guest journey makes it possible to shed light on your target groups and segment them. And then? You can use the findings to create unique, tailor-made offers.

How about if each offer was different from the next? The Korrespondenzmanager makes it possible: With just a few clicks, you can send holiday offers by e-mail or WhatsApp that are precisely tailored to your hotel and the recipient. This increases the booking rate. (Almost) all content of the Korrespondenzmanager can be individually adapted while always staying in line with your corporate design.








Support and assistance from beginning to end
We know that the key to being able to use our hotel software successfully is continuous support and training. Once the Korrespondenzmanager is set up and ready to go, we'll teach you all the basics in an introductory training session, so that you can get started with your customised offers and find the optimal range of functions for you. At the same time, our Korrespondenzmanager team in Customer Service is there to give you assistance from the very first moment: quick, competent, and personal. This is something our satisfied customers particularly appreciate – and it's what sets us apart.
"Before we started using the Korrespondenzmanager, it was difficult to ensure the guest communication of our four hotels conformed to our brand's overarching corporate design – now it's done in an instant!"
"The Korrespondenzmanager lets us answer a much higher number of enquiries in a significantly shorter time – with the confidence that we can address the individual needs of our guests in detail."
"We're really impressed by the professionalism shown by Brandnamic. From the moment we started working together, we've always received top advice and excellent support. We're truly delighted with the Korrespondenzmanager."
"The Korrespondenzmanager makes it much easier to answer guest enquiries individually, and anytime I have a question, I feel like I'm in good hands with Brandnamic Support."
"We use numerous functions of the Korrespondenzmanager and are delighted by the many options and constant new developments."
"As a small business, a time-saving correspondence tool is particularly important to us. With the Korrespondenzmanager, I can send each offer in a matter of seconds."
"The emotional e-mail templates of the Korrespondenzmanager let us express the values and soul of our hotel."
Pictures, graphics, texts, and content can be individually adapted to your CI and are highly customisable, as demonstrated by Hotel Forsthofgut.
Suitable templates are automatically proposed for the requested period – and can be expanded free of charge.
Dream holidays are just a click away: Sales-oriented layout and call-to-action buttons guide the guest gently but surely through to booking.
Does your guest have additional wishes? Send an individual response immediately or use expandable text building blocks that can be inserted by dragging and dropping.
The automated dispatch of e-mails, such as follow-up, anticipation, and welcome home e-mails, fills beds and strengthens customer loyalty.
Licence fees are calculated fairly and transparently according to the number of beds. The range of functions is decided by your budget.
It's not only the tool that's scalable. The tiered pricing also makes the Korrespondenzmanager attractive for large businesses such as Andreus Resorts.
Just like the design of Hotel Gartner, there are no limits to the layout of e-mails and pages. Design them yourself or trust our expertise.
Social media wall, pre-check-in, wish list, credit card enquiry, and more – all important and desirable details are offered.
The professional and stylish MiA offer pages present the best side of each business, such as Andreus Resort GOLF LODGE.
We let the numbers speak for themselves. Since its launch, the Korrespondenzmanager has impressed customers in six countries and counting – because of its features and its results.
Korrespondenz-manager accounts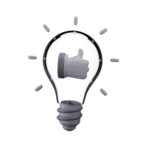 When trends emerge, new requirements loom, or our discerning customers tell us their wishes, regular developments to the Korrespondenzmanager ensure that it always stays a step ahead of the future.
New interface to the TAC Reservation Assistant
Stylishly inform guests about booked beauty treatments – thanks to the interface to the TAC Reservation Assistant. Beauty services and packages booked in the Reservation Assistant are relayed directly to the Korrespondenzmanager. It doesn't get much more convenient than that.
New module to boost guest loyalty
How to delight guests and boost loyalty: With the new Guestclub module, hotels can give worthwhile discounts on premium lifestyle-brand products from the Alps – without reducing rates themselves, with no extra effort, and exclusively for their guests.
Artificial intelligence GPT from OpenAI is now integrated into the Korrespondenzmanager, which makes creating text suggestions during the booking process child's play! Smart pre-sets allow tailored texts to be proposed – with no prompting knowledge required.
Audio marketing with podcasts
Audio formats offer hotels exciting opportunities to convey emotions and information to guests. Podcasts from Apple and Spotify can now be directly incorporated into the Korrespondenzmanager. You can't get much closer to your guests!
Automated dispatch of offers
With the new Autoresponder, holiday requests can be answered efficiently and automatically. The module sends out customised offers based on predefined criteria, such as time or source of the request. If the standard enquiries are answered automatically, there is more time for guest care and active selling.
Offers and information via WhatsApp
The big advantage of WhatsApp? Guests are familiar with using the app and communication is direct. The new chat options between the guest and the reception boosts the booking rate of your offers and creates an efficient, personal way of increasing guest loyalty. Secure and GDPR-compliant thanks to the exclusive WhatsApp Business API solution!


Nothing beats getting a personal impression. See for yourself!